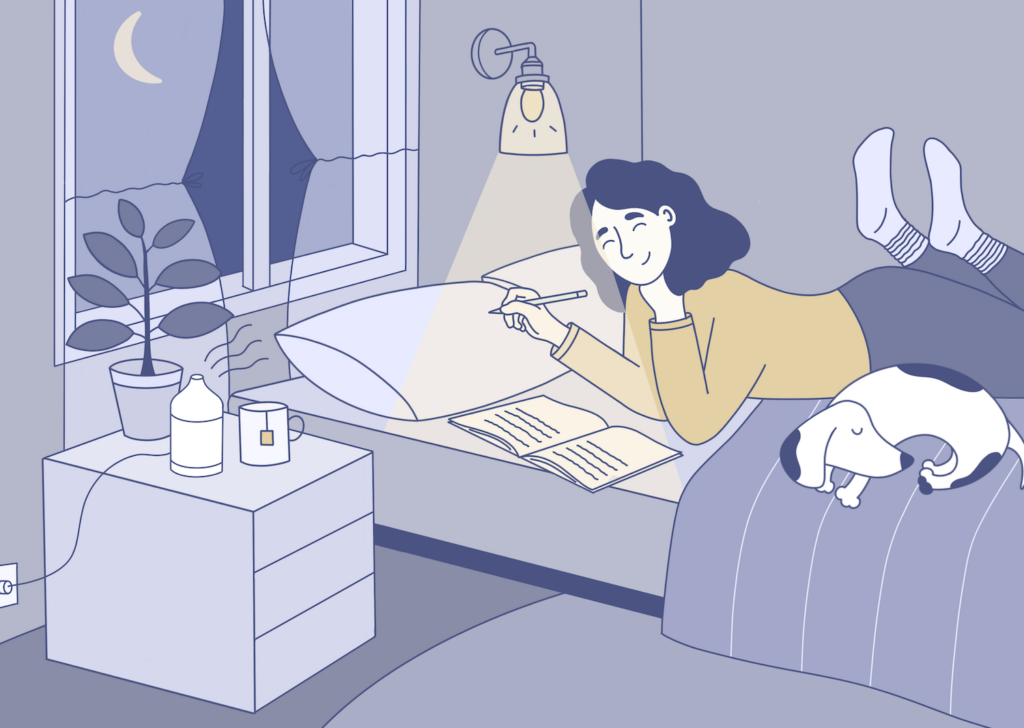 People are increasingly paying attention to mental health these days, and that's great news for individuals and society as a whole.
Per the CDC, "mental health" is an umbrella term that includes a person's emotional, psychological, and social wellbeing. Mental health impacts every facet of our lives — from what we think to how we feel, how we choose to act, and even our physical health. For instance, depression can increase the risk for a variety of physical health issues including diabetes, heart disease, and stroke.
Emotional wellness also has a major influence on sleep quality. According to Harvard Health, people who are struggling with their mental health are more likely to suffer from insomnia and other sleep disorders. It's a chicken-or-the-egg situation, because sleep quality (or the lack thereof) also has a strong influence on a person's emotional wellbeing. When we're sleep deprived, our mental health is likely to take a hit. In contrast, when we consistently enjoy sound sleep, we're more likely to experience overall well-being.
Luckily, you don't have to leave emotional and sleep health up to chance. We spoke with psychologists, therapists, and established business owners who have had success with improving their sleep and mental wellbeing thanks to a variety of apps, hands-on tools, and Shark Tank products. Together, their recommendations and insights produced a cornucopia of products that could support emotional wellness and sleep.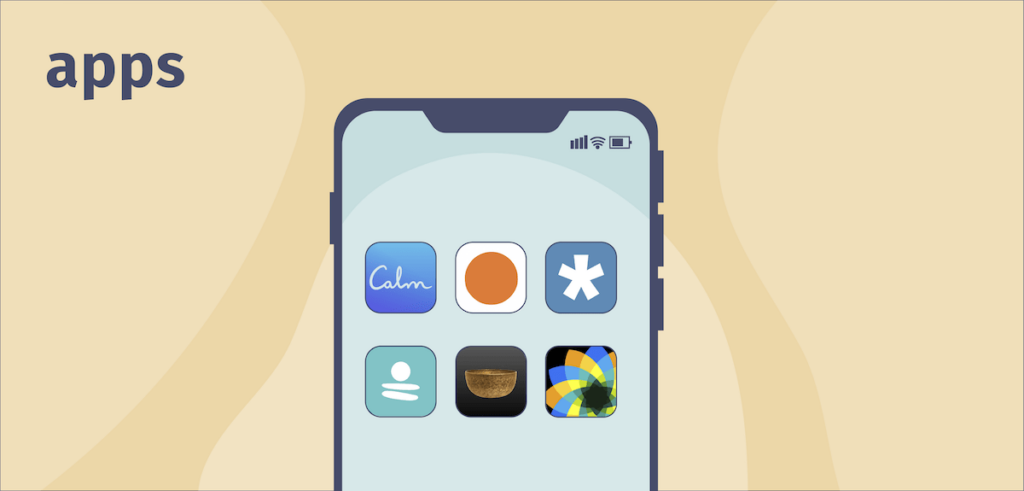 Apps to Improve Mental Health and Sleep
These helpful wellness apps support users with meditation, mindfulness, and being reflective while winding down before bed.
Margaret Sala, Clinical Psychologist, says these types of apps are "excellent for establishing a meditation habit" and notes that "A lot of [them] have free trials, which makes it easy to try meditation and see what results you get." According to Sala, research has shown that practicing mindfulness meditation is associated with reduced stress and anxiety, as well as improved sleep, attention, and relationships.
Calm
Calm helped put relaxation and meditation apps on the map, and its popularity hasn't waned even as other apps have poured into the space. It's a highly-rated relaxation and mental health app with a variety of features tailored to different personal goals, from reducing stress or anxiety to improving sleep health, enhancing focus, and more. Users choose from different functions including music, guided meditations, and scenery/soundscapes.
"I was going through a tough time and was in search of a free app that could help alleviate my stress, and I have to say, Calm did a great job!," Austin Fain, CEO of Perfect Steel Solutions, says. "The very fact that it asked me to take a deep breath upon opening and then tailored the suggestions according to my requirements was enough to pacify me! One of the issues I was facing was insomnia, and the musical tracks greatly helped me in sleeping at night."
Headspace
The Headspace app is the brainchild of Andy Puddicombe, a Buddhist monk who started out teaching meditation to politicians, athletes, and business leaders. Over time, Puddicombe and his business partner Rich Pierson decided to make their offerings available online so more people could access the benefits of meditation. Today, the app offers a variety of guided meditations, animations, articles, and videos to support people in their quest for greater emotional wellness.
Maria Juvakka, founder of Chic Pursuit, says, "Some of the motivating factors are the fun animations, accountability, and consistent guided sessions. There are also shorter 3-minute 'SOS' sessions for days that are hectic and you're strapped for time."
Matiah Fischer, founder of RetireBetterNow.com also recommends the app. "I started meditating last year and immediately saw benefits. From easing any lingering anxiety to having sudden, massive breakthroughs in my thinking, the use of Headspace and practice of meditation has been a game changer for me."
Sounds like Headspace is certainly a winner for business owners!
Coloring Apps
Adult coloring books became a huge fad in large part because of the relaxation they offer. Coloring apps work in much the same way — only without the mess of colored pencils or markers. These apps allow you to choose from a variety of images, color palettes, and so on. Popular options include Color Therapy, Colorfly, Pigment, and ColorMe.
Cathy Mills, Director of Strategy for Net Influencer, is a big fan of coloring apps. She usually seeks out mandala drawings, because "the mind is always at peace and time passes very quickly."
Insight Timer
Insight Timer proudly proclaims itself the "#1 free app for sleep, anxiety, and stress," and it's attracted big-name collaborators including Giselle Bündchen, Goldie Hawn, and Russell Brand. The broad-ranging app offers courses and guided meditations geared toward personal growth, stress relief, sleep health, and emotional wellness.
Ben Dickstein, Ph.D. recommends using Insight Timer to improve your self-awareness. This "allows one to make better use of all other coping strategies," Dickstein says.
H*nest Meditation
This highly-rated meditation app offers very few guided meditations compared to powerhouses like Calm or Insight Timer. But while it may be small, it's also mighty. Users have nothing but praise for the app, which offers 2-, 5-, 10-, and 15-minute versions of a popular online video created by screenwriter and filmmaker Jason Headley. Dubbed "meditation for the rest of us," the video uses foul language, humor, and a down-to-earth vibe to help you take yourself less seriously. It is available for $1.99 on both the App Store and Google Play Store.
The app comes highly recommended by Kriss Judd, a Mindful Productivity Coach who lives with a mental illness. "I hate meditation," Judd says. "But with the right meditation app, I find it not only tolerable, but also helpful to quiet the mind monkeys and find my focus again."
Simple Habit Meditation App
The Simple Habit app promises to help users "calm anxiety in 5 minutes." While we can't guarantee those results, we can vouch for Simple Habit's popularity.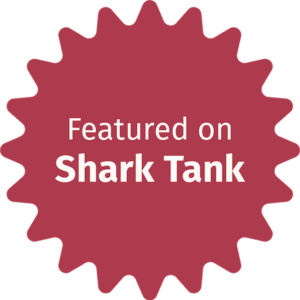 More than five million people have used the app — which was featured on Shark Tank in 2017 — to improve sleep, boost motivation, reduce stress, and ease anxiety and depression. The app offers guided meditations, sleep sessions, inspirational talks, daily doses of motivation, and more.
Artem Klimkin, Owner of Posturion, says "Mental health has always been ignored by business owners, but it is a big deal due to the stress from running your business. In my case, I try to manage the pressure by using the Simple Habit Meditation app which allows me to have some time to myself and recuperate on tasks ahead of me."
Clinical Counselor Pareen Sehat also highly recommends the app and uses it 6 out of 7 days of the week! "The app has made meditation so much easier for me. It is specifically designed to fit into our busy lives and squeeze out time for a quick meditation session. Most of the practices offered are only five minutes long, which means I can do them anytime I feel stressed or overworked."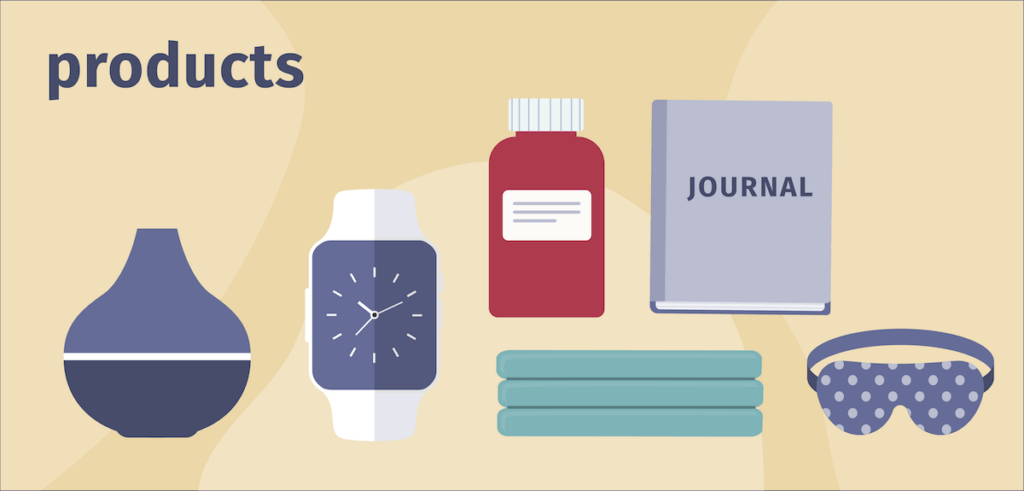 Products for Improved Sleep & Reduced Anxiety
If you're not an app person or you're looking for tools to complement your favorite app, there are tons of options available. We've rounded up physical products that help support sleep and reduce anxiety.
Technical Gadgets
These high-tech products can help you tackle sleep issues from several angles.
Sleep Trackers
As the term implies, sleep trackers are devices that gather (or track) information about a user's sleep. Different products focus on tracking different metrics, such as movements during sleep, when the user falls asleep and wakes up, and the amount of time spent asleep versus awake during the night. Learn more about different sleep trackers and their potential benefits in our complete guide to sleep trackers.
Valentina Dragomir, a psychotherapist, says sleep trackers that wake users up at optimal times are especially helpful. "Tracking sleep is beneficial to overall emotional wellness, because the tracker calculates the best moment to wake you up when you are not in an important phase of sleep… Getting enough of both deep sleep and REM allows your body to restore, heal and refresh your brain and its functions, thus allowing you to feel emotionally better."
Two of the most popular sleep trackers are Fitbit and Apple Watch. Dragomir is a big advocate of Fitbit. Meanwhile, the Apple Watch comes highly recommended by Avner Brodsky, CEO of Superwatches. "The Apple Watch Series 6 is an excellent product and one of the first of its kind to offer native sleep tracking," Brodsky says. "The watch includes a built-in 'sleep' app that helps users set sleep goals, create bed/wake-up times, and track the quality of their sleep."
White Noise Machines
In spite of their name, most white noise machines don't actually produce white noise, which has a fairly harsh sound. Instead, they usually offer a variety of sounds that are meant to have a calming effect on the listener, such as ocean sounds, soothing music, other nature sounds (think wind blowing through trees or rain falling), and so on. You can purchase a dedicated white noise machine or stream white noise via apps. Many smart home devices, such as Alexa or Google, play music or sleep sounds.
Dr. Amy Marschall, Psy.D. says white noise may be especially helpful for people who don't sleep well in silence. "Some people need absolute silence to get their best sleep, but others benefit from white noise," Dr. Marschall says.
Allana Wass, Co-Founder of Comfybeddy, is a big proponent of ocean sounds. "With the assistance of Mother Nature and the naturally calming veil of noise, patients with anxiety and mood disorders experience tranquillity," Wass says. "Ocean therapy is also an internationally recognized form of therapy. For consumers on a budget, it is just a YouTube search away."
Smart Lights
Smart lights offer a range of functionalities, including a warm glow (which creates a more calming environment) and the option to easily dim the lighting as bedtime approaches, thereby signaling to the body that it's time to get ready for bed.
Mellanie Ullrich, co-founder of Lashfridays, recommends smart lights for relaxation and sleep. "Lower light causes our minds to release melatonin, a hormone that controls and regulates our sleep patterns. I set my smart lights to turn on in the afternoon, then thirty minutes prior to my bedtime, and then I dim it to a warm daylight hue. This slow dimming of the light helps my body generate much-needed melatonin, allowing me to get a sufficient amount of improved sleep. "
Psychotherapist Sylvia Kalicinski specifically recommends the Hatch Restore smart sleep clock because "it has programmed mediations and white noise to help me rest at night." She adds, "My favorite part about the clock is waking up to a gentle sunrise alarm… so much better than the traditional bells or sirens."
Headband Sleep Headphones
These comfortable headbands are equipped with built-in headphones so you can fall asleep while listening to soothing sounds — without the discomfort of an earbud jammed into your ear or the risk of said earbud falling out when you change positions. These headbands are also highly portable, so you can bring them along when you travel.
David Adler, Founder of The Travel Secret, is a big fan. "It is incredibly effective for both sleep and mental health to use headband sleep headphones," Adler says. "The Bluetooth feature allows you to connect the headband to your phone and listen to the melodies you want without having to wear headphones that can be very uncomfortable. My playlists include relaxing music, meditation, and podcasts that feature positive affirmations."
Gabriel Dungan, CEO of ViscoSoft, also enjoys this product, saying "I never recommend putting headphones in while you sleep, as it could damage the ear canal, and just cause general discomfort. Headband sleep headphones allow for optimal comfort, and still make it possible to listen to your favorite tunes while falling asleep."
BedJet
A Shark Tank alum, the BedJet pairs with your mattress to create a temperature-controlled sleep surface. This can significantly improve sleep quality and duration, since overheating or shivering can cause people to wake up during the night.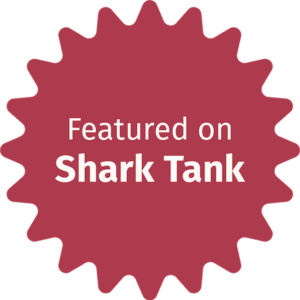 The BedJet pairs with any size and type of mattress, and it's easy to install. Once it is up and running, users can easily control their bed's temperature with the touch of a remote. Pair this versatile product with one of the best mattresses on Amazon, and you should enjoy a deep, comfortable sleep.
Petra Amara, Founder of Rowing Crazy and a big fan of the BedJet, says, "I've brought it out in the summers when it gets particularly too hot, and it's done absolute wonders to automatically regulate my body temperature and provide the perfect night's rest when the air conditioner doesn't quite suffice."
Home Security Technology
"Amping up your home security measures is a great way to ease anxiety and give you peace-of-mind, especially at night," Kristen Bolig, Founder of SecurityNerd, says. "Home security technology can do wonders for mental health and sleep. By having certain measures in place to mitigate the risk of possible burglary or theft, you can ease any sort of anxious feelings you have about home safety, which can have major effects on your sleep cycle and overall mental health."
Bolig recommends investing in basic home security tech such as cameras, door and window sensors, and perhaps a motion sensor light outside. These simple upgrades can beef up your security and help you feel calmer as you drift off to sleep.
"Analog" Products
These low-tech products can also support emotional wellness and sleep health.
Books
From calming coloring books to self-help guides, books can help manage mental health issues and keep your mind constructively occupied. A great starting point is The Ultimate Anxiety Toolkit: 25 Tools to Worry Less, Relax More and Boost Your Self-Esteem by Risa Williams. The book, which boasts a 5-star rating on Amazon, is packed with creative exercises, fun neuroscience facts, and worksheets that provide practical strategies for mastering stressful situations with ease.
Inner Engineering: A Yogi's Guide to Joy by Sadhguru is another great option, recommended by entrepreneur Rohan Kadam. He says, "This is an amazing motivational book. It helped me tremendously during uncertain times. It has simple practices that anyone can do to stay driven, motivated, and at the moment."
If you're looking for something more hands-on, consider an adult coloring book. Much like a coloring app, these books can promote a relaxing "flow state" that helps you enjoy some relief from everyday stressors.
Blackout Curtains
Research consistently finds that sleeping in a dark room makes it easier to fall and stay asleep and obtain restful sleep. If you live in an area with a lot of light pollution (i.e. anywhere with high population density), odds are high that your bedroom isn't naturally dark. Blackout curtains fix that by blocking out exterior lighting and creating a truly dark sleep space.
"The National Sleep Foundation considers light to be the most important external factor for sleep," Hannah Brennen, co-founder of Sleepout, says. "Research finds light at night (LAN) exposure is linked with an increased risk of… depression, along with other negative health outcomes."
CEO Johannes Larsson offers a great perspective about the practicality and ease of using blackout curtains. "What makes blackout curtains so great in comparison to other wellness tools is that they're a one-time-setup solution. All you have to do is install them in your bedroom, and you won't have to worry about them again to enjoy their benefits."
Sleep Eye Mask
If blackout curtains aren't your style, consider a cheaper solution in the form of a sleep eye mask. Wearing an eye mask to bed helps block out light that might otherwise interfere with sleep.
"Light suppresses melatonin production in our body and can confuse our brain on if we should be sleeping or not," Nicole (Nikki) Lacherza-Drew, Psy.D, says. As with blackout curtains, a sleep eye mask will limit light exposure and could improve sleep.
SomniFix Mouth Strips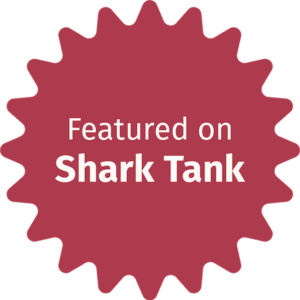 SomniFix strips are non-invasive sleep aids that curb mouth breathing and have been clinically proven to improve sleep quality by promoting nose breathing and reducing snoring. Featured on Shark Tank, SomniFix was created by a physician who formerly snored, on a mission to leverage breathing patterns to improve sleep.
Stephen Light, co-owner at Nolah Mattress, advocates for this product. "While most anti-snoring strips are placed on your nose in an attempt to keep the nasal passage open, these work by keeping your mouth shut so you will breathe through your nose. After using them I can say that they help me get a more refreshing sleep and they do, in fact, prevent snoring which allows my partner to sleep better as well."
Weighted Blankets
Weighted blankets have become all the rage, and for good reason. Originally created as a therapy tool for children with autism or sensory issues, weighted blankets provide deep touch pressure or deep pressure stimulation. Similar to a warm hug, this type of pressure is thought to be relaxing and calming. Not all of these products are created equal, so we've rounded up some of the best weighted blankets.
Skeptical that a heavy blanket could ease anxiety? Neuroscientist Dr. Chelsie Rohrscheib, Ph.D. vouches for the science behind them. "Weighted blankets have been shown to reduce bedtime stress and anxiety levels, which can have a major impact on sleep," Rohrscheib says. "Scientists think that the full body pressure provided by the blanket helps to suppress the action of the sympathetic nervous system (the part of the nervous system that is responsible for the stress response). Patients who used weighted blankets in clinical studies reported less anxiety while trying to fall asleep, fell asleep faster, and had fewer mid-sleep awakenings."
William Schroeder, co-founder of Just Mind Counseling, also recommends this product for sleep health. "Weighted blankets are fantastic for recharging your body and mind during sleep. They're essentially a bio-hack that mimics the way you feel when embraced by someone else. Many people with anxiety and restlessness find lots of success using these blankets."
The Comfy
Another product with a Shark Tank debut, The Comfy is a wearable blanket that promises to be like "living in a giant hug, all the time."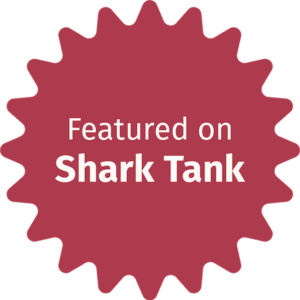 True to its name, The Comfy is soft, warm, and cozy, which can promote a relaxed, secure feeling. You might not earn any fashionista points while rocking The Comfy, but you'll feel so cozy that you probably won't care.
Magnesium
There's a reason milk of magnesia has long been an old wives' treatment for poor sleep. Per the Cleveland Clinic, magnesium supplements could support sound rest because it aids the neurotransmitters that are related to sleep. While researchers are quick to note that magnesium isn't guaranteed to work as a sleep aid, it does offer additional benefits. Magnesium has been linked to reduced anxiety and inflammation, as well as increased daytime energy and exercise performance.
"What most people don't know is that magnesium deficiency is one of the main causes of sleep disturbances, affecting the amount and quality of sleep we get at night," Natalie Jurado, Founder of Rooted In, says. "Magnesium… binds to gamma-aminobutyric acid (GABA) receptors, a neurotransmitter responsible for quieting nerve activity and helping the brain calm down in preparation for sleep."
Journals
Ample research suggests journaling before bed could make it easier to fall and stay asleep. One 2019 study found that writing down any tasks you need to complete in the next few days could be especially helpful. The more specific the list, the more easily participants fell asleep. Even five minutes of this type of journaling made a positive impact.
It's also useful to jot down anything that's causing anxiety so it's not just swirling around in your mind unchecked. "Journalling allows you to express your thoughts and feelings and this calms your nervous system. A calmer nervous system will have much better sleep," Leah Davidson, Certified Life Coach, says. "Keeping a journal beside your bed and using is consistently can change your sleep and dramatically improve your mental health."
Another proponent of journaling is Eden Cheng, co-founder of
PeopleFinderFree
. "I have personally found journaling to be the most effective way for me to maintain positive mental wellbeing. I am able to vent about frustrations, as well as celebrate all of my small wins. Moreover, I have been able to consistently iterate positive affirmations and express gratitude on a daily basis, which allows me to keep a positive mindset as I deal with all the trials and tribulations that tend to come with being an entrepreneur."
Sleep Pod
The Sleep Pod from Hug Sleep is a unique product that's similar to a thin, stretchy sleeping bag. It has a cocoon-like shape made with four-way stretch polyspan that applies gentle compression to the user's entire body.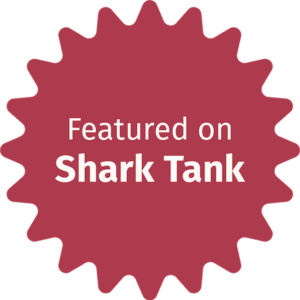 This pressure could ease anxiety and make it easier to drift off to sleep, much like the pressure from a weighted blanket. Thanks to its unique design, the Sleep Pod was highlighted on Shark Tank.
Madeline Hudson, a big fan of the product, says, "Slipping into the Hug made me relax instantly, and I find that I drift off to a deep sleep and feel more refreshed when I wake up. It provides comforting pressure which reminds me of a swaddled baby."
Final Thoughts on Emotional Wellness and Sleep Health Tools
As you can see, there's no shortage of tools to improve one's emotional wellness and sleep health. From high-tech solutions — smart lights, meditation apps, and sleep trackers — to simpler but still effective products — coloring books, blackout curtains, and wearable blankets — a wide variety of products can support mental wellbeing and quality sleep.
Be willing to experiment with different products and stay patient as you discover what does and does not work for you. Before long, you'll be enjoying better sleep with the help of the right tools for your needs.