Our Brazilian Jiu-Jitsu Classes Are Perfect For All Experience Levels
Challenge your body and your mind today with our Brazilian Jiu-Jitsu Classes at Ultimate Combat Training Center in Salt Lake City. Designed around the teachings of 12-time BJJ world champion Caio Terra, these classes truly offer the highest quality instruction around.
Whether you're looking for real-world self-defense, a competitive way to train, or just a fun new sport that will get you in great shape, we've got you covered!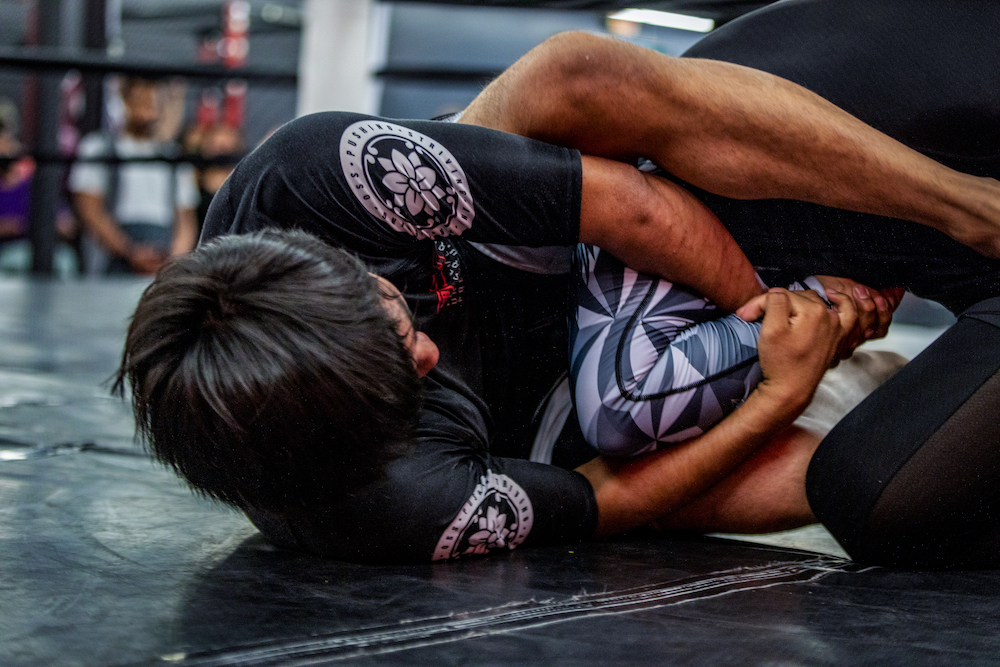 Learn Every Aspect Of BJJ And Stay Prepared For Any Situation
At Ultimate Combat Training Center, our BJJ classes teach you how to overcome opponents of all shapes and sizes. This incredible discipline takes strength out of the equation and instead teaches fighters how to use leverage and technique to come out on top.
From day one, you'll learn the most effective strategies for:
Throws and takedowns
Ground grappling and leverage
Chokes, holds, and joint locks
Submission and control tactics
PLUS, You'll Walk Away In The Best Shape Of Your Life
This total-body self-defense system offers so much more than just protection. With our Brazilian Jiu-Jitsu program, you can build muscles you never knew you had on the path to better fitness and health.
Our instructors at Ultimate Combat Training Center work with students of all ages and experience levels. Each class can be catered to your unique skill set, helping you get the most out of every single class without risking injury or overuse.
Join us today and enjoy:
Lean, toned muscle gain
Boosted cardiovascular health
Improved speed and agility
Sustainable weight loss

Take On The Art Of Brazilian Jiu-Jitsu In Salt Lake City Today!
If you're looking for a change, we've got the answer. Our BJJ Classes at Ultimate Combat Training Center can help you get in great shape, learn the best real-world self-defense skills, and even prepare for high-level competitions in no time!
Just fill out the short form on your screen to learn more about everything we have to offer in South Salt Lake City!