Build Confidence And Discipline With Our Kids Martial Arts Classes
Give your child the best foundation for success in all aspects of life with our Kids Martial Arts Classes in Salt Lake City. We are proud to offer a wide range of kids classes that meet the needs of all age groups and experience levels.
Your child can stay active, build self-confidence, and meet a great group of new friends in no time! Our Kids Martial Arts Classes include:
Brazilian Jiu-Jitsu
Muay Thai
Boxing
Kids Martial Arts Training Can Keep Your Child Off The Couch And In The Game
We all know how important it is to keep our young kids active and engaged. With so many distractions and electronics to keep them occupied, it's easy for your child to ignore physical activity altogether.
But at Ultimate Combat Training Center, we're here to make exercise fun for your child. In fact, they won't even think about it as exercise. They'll be too busy challenging their bodies and their minds to learn new skills and perfect them one step at a time.
Our Kids Martial Arts Classes teach vital tools like:
Bully prevention and conflict resolution
Total-body coordination and strength
Incredible self-confidence in everything they do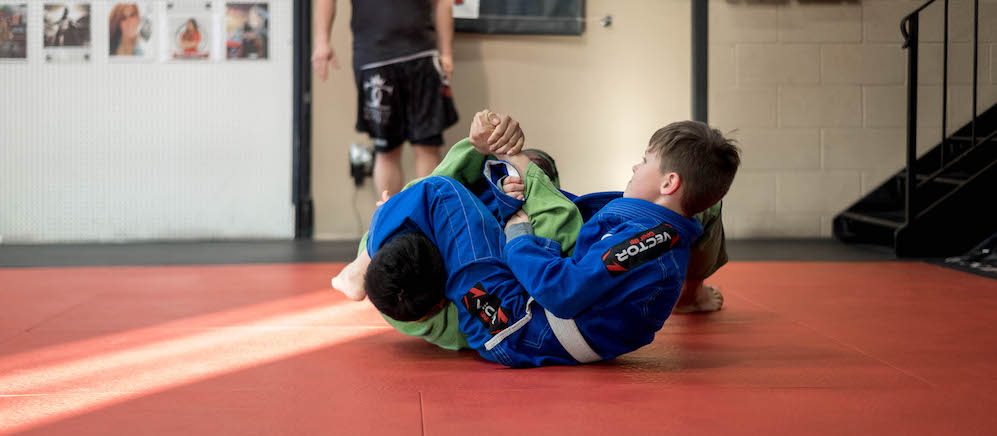 And It Gets Even Better: With Us, Your Child Will Be Ready For Any Challenge Life Throws Their Way
Some skills just can't be learned in the classroom. That's where we come in.
No matter what path your child take in life, our Kids Martial Arts Classes can serve as a foundation for everything they do. Our dedicated instructors surround your child with positive influences and powerful lessons about how to succeed in the face of adversity.
With the help of our ever-changing curriculum, your child can learn:
Discipline and perseverance
Leadership and teamwork
Focus and attention to detail
Respect for others
Make The Move Today! Our Kids Martial Arts Classes In Salt Lake City Are Second To None!
At Ultimate Combat Training Center, we're proud to serve kids across our community with high-quality classes that are exciting and fun. When your child joins our Kids Martial Arts program, they'll have a blast growing one step at a time.

Just fill out the short form on your screen to join us in Salt Lake City today! We'll be happy to answer all of your questions right away.