Have A Blast Training With The Best During Our Muay Thai Classes
Take on the world's most effective striking sport today with our Muay Thai Classes in Salt Lake City. Known as the Art of 8 Limbs, Muay Thai offers everyday men and women an incredible workout and all the skills needed to defend against any real-world threat or attack.
PLUS, when you train at the Ultimate Combat Training Center, you'll have access to the best instruction around. All of our trainers fought extensively in Thailand and bring that authentic knowledge to each and every class.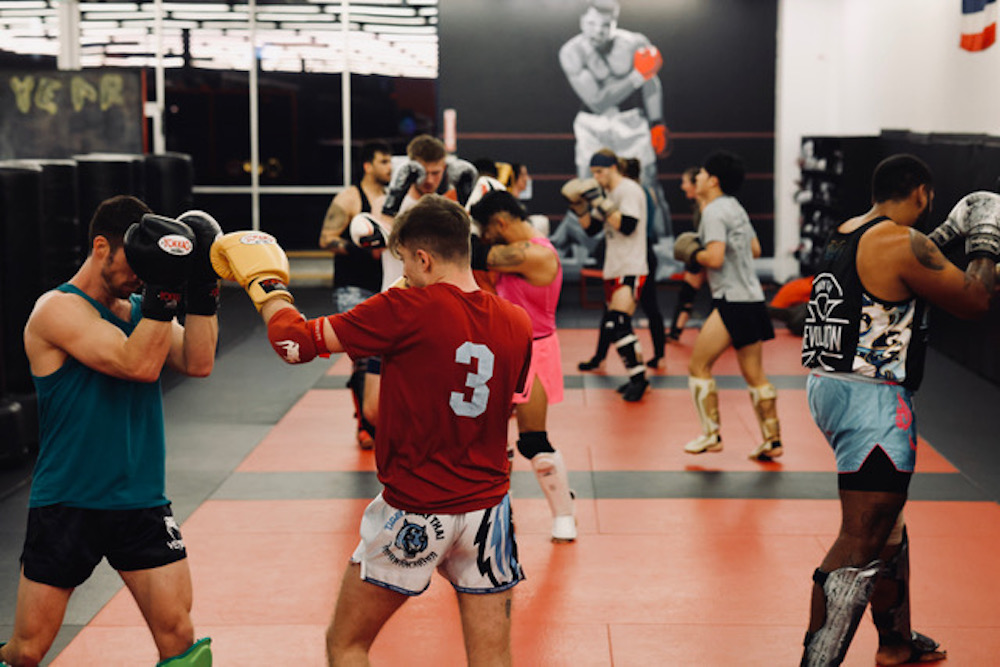 Stay Prepared And Ready To Act With Our Muay Thai Training
We all know that violence can cross our paths at any moment. But are you prepared to act?
Muay Thai training at Ultimate Combat Training Center will help you develop the very best striking skills for any situation, giving you more power and speed than you ever thought possible.
After just a few classes, you'll be ready to striking effectively using your...
Fists
Elbows
Shins
And Knees
...and fend off any attacker to keep yourself and your loved ones safe.
And Did We Mention How Great The Workout Is? You'll See Results In No Time.
That's right, our Muay Thai Classes in Salt Lake City offer so much more than just self-defense. These high-energy classes are a great way to get in a total-body workout without having to struggle through boring routines and repetitive exercises.
As you learn how to strike and react at a moment's notice, you'll also enjoy:
Sustainable fat burn and weight loss
Boosted athleticism and agility
Total-body strength and coordination
Incredible self-confidence in everything you do


Take The First Step Today! Learn More About Our Muay Thai Classes In Salt Lake City Now!
Don't waste another day in some boring fitness routine. Kill two birds with one stone and have a blast in the process with our Muay Thai Classes at Ultimate Combat Training Center. Our instructors are bringing authentic fighting strategies directly from Thailand to Salt Lake City. Get started today!
Just fill out the short form on your screen to learn more!